Renowned Speakers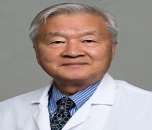 Byungse Suh
Temple University School of Medicine USA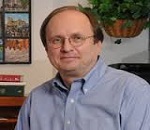 Hartmut Derendorf
University of Florida USA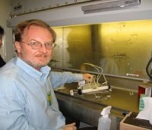 John Cadwell
FiberCell Systems Inc USA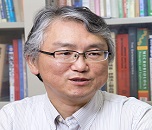 Tadashi Shimamoto
Hiroshima University Japan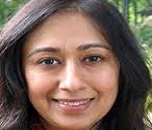 Surbhi Malhotra Kumar
University of Antwerp Belgium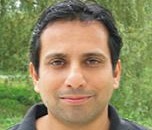 Samir Kumar-Singh
University of Antwerp Belgium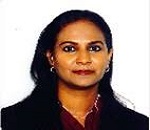 Siham M Mahgoub
Alzahra Hospital Dubai UAE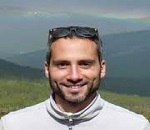 Andrea Barbarossa
University of Bologna Italy
Recommended Global Medical Conferences
Asia Pacific & Middle East
Antibiotics Resistance 2018
About Conference
We invite all the participants from all over the world to attend 4th International Conference on Antimicrobials, Multiple Drug Resistance & Antibiotics Resistance (ANTIBIOTICS RESISTANCE 2018) during April 20-21, 2018 in Las Vegas, USA. This global conference includes prompt Keynote presentations, Oral talks, Poster presentations and Exhibitions.
The use of antibiotics having an important concern for selection of resistance, not completely among pathogenic bacteria also among the commensal ones. In public health antimicrobial resistance is a major problem due to possibility in therapeutic failure. The primary objective of this meeting is to compile researchers involved in antibiotic resistance prevention and control. The meeting will take a unified approach to research and it will bring about researchers specializing in different subjects related to antibiotic resistance. We expected to present a universal vision of the importance of antimicrobial resistance in different ecosystems and what can be done about it.
Sessions/Tracks
Track 1: Origins and Types of Antibiotic and Antimicrobials
The world is in the midst of an emerging crisis of antibiotic resistance to microbial pathogens. Numerous pathogens that have become resistant to commonly used antibiotics have been described in various contexts, including drug-resistant methicillin-resistant Staphylococcus aureus (MRSA), Streptococcus pneumonia, and Mycobacterium tuberculosis. Considering the breadth of effect and significant impact on morbidity and mortality, multi-drug-resistant (MDR) pathogens are a substantial threat to public health. Although this problem calls for the development of new antibiotics with new mechanisms of action, the pharmaceutical industry has abandoned the sector as less lucrative for their investments. The number of new antibiotics approved by the U.S. Food and Drug Administration (FDA) declined dramatically during the past 2 decades.
Track 2: Evolution and Mechanisms of Antibiotics and Antimicrobials resistance :
Increasing drug resistance is caused primarily by inappropriate use of antimicrobials in humans as well as in animals, and spread of resistant strains between the two. Antibiotics develop selective pressure in bacterial strength, resulting accessible bacteria to die; this enhances the percentage of resistant bacteria which continue increasing. With resistance to antibiotics becoming more common there is greater need for alternative treatments. New antibiotic therapies have been needed, but new drug development is becoming scarce.
A World Health Organization (WHO) report released April 2014 stated, "This serious threat is no longer a prediction for the future, it is happening right now in every region of the world and has the potential to affect anyone, of any age, in any country. Antibiotic resistance—when bacteria change so antibiotics no longer work in people who need them to treat infections—is now a major threat to public health. Increasing public calls for global collective action to address the threat include proposals for international treaties on antimicrobial resistance.
Track 3: Genetics and Proteomics of antimicrobial resistance:
Bacteria can acquire antibiotic resistance genes from other bacteria in several ways. By undergoing a simple mating process called "conjugation," bacteria can transfer genetic material, including genes encoding resistance to antibiotics (found on plasmids and transposons) from one bacterium to another. Antibiotic resistance genes have been identified in diverse environments including soil, gull feces and, increasingly, in the human gut microbiota. Scientists have applied a range of approaches to detect antibiotic resistance genes in environmental or non-clinical microbiomes, all of which have their own inherent strengths/limitations.
Proteomic studies have improved our understanding of the microbial world. The most recent advances in this field have helped us to explore aspects beyond genomics. Proteomics has also advanced our knowledge of mechanisms of bacterial virulence and some important aspects of how bacteria interact with human cells and, thus, of the pathogenesis of infectious diseases. We have used proteomic technology to elucidate the complex cellular responses of Bacillus subtilis to antimicrobial compounds belonging to classical and emerging antibiotic classes.
Track 4: Antimicrobial resistance and its emergence:
The use of antimicrobials in animals closely parallels their discovery and usage in humans. Sulfonamide was the first antimicrobial to be introduced to food animal medicine in the 1940s. Antimicrobial resistance emerges from the use of antimicrobials in animals and the subsequent transfer of resistance genes and bacteria among animals and animal products and the environment. Antibiotics are also given to food animals for growth promotion and prophylactic medication. In 2011, a total of 13.6 million kilograms of antimicrobials were sold for use in food-producing animals in the United States, which represents 80% of all antibiotics sold or distributed in the United States. Of the antibiotics given to animals from 2009 through 2013, just above 60% distributed for food animal use are "medically-important" drugs, that are also used in humans. The rest are drug classes like ionophores which are not used in human medicine. here are also global concerns over the use of antibiotics for growth promotion or therapy purposes because of the potential for some drugs to enter the human food chain despite rigorous withdrawal measures and testing to prevent antibiotic residues in food, increasing antibiotic resistance in animals, a potential although largely unproven link to antibiotic-resistant infections in humans, and what some consider antibiotic misuse. When government regulation restricts use of antibiotics the negative economic impact is not often considered.
Track 5: Alternative Strategies for antimicrobial resistance worldwide:
There is a renewed interest in the antibiotic sector, which is evident from the most recent patents and investments. Bacterial vaccines and new antibiotic classes are gaining a tremendous amount of attention with several product candidates in clinical development. These new products are expected to change the outlook of the antibiotic sector to a large extent over the next 5 years. Several reports focus on anti-infective markets in general. This report, however, focuses exclusively on antibacterials, with a particular emphasis on the emerging problem of antibiotic resistance. It also includes a detailed analysis of the emerging technology trends, which give a clear picture of the future of the sector. This helps to provide regulatory authorities and industry strategists a better perspective on which to base their decisions. BCC Research published a report on this topic in 2002. Since then, the market has witnessed dramatic changes in terms of technology, investment, and regulatory trends, which are captured in this report.
Track 6: Antimicrobial Resistance: Public Health Concerns:
This topic reviews the global antibiotic markets, including discussions on the market development and growth potential over the next 5 years. It also analyses key factors that are driving the market growth. It describes the trends in detail with respect to various antibiotic classes, including the novel classes that are emerging and their technological basis. It includes in-depth discussions of the industry structure and the regulatory environment. It is valuable reading for investors, policymakers, and industry participants. Profiles of leading players in the industry are also included.
Such involved analyses have been conducted to help strategy developers and decision makers within pharmaceutical companies and government bodies. The detailed analyses of the regulatory factors that play major roles in deciding the industry trends are especially useful for legislators involved in government policy development programs. Technology trend and patent analyses give an overview of the new trends with respect to innovation within the sector.
Track 7: Antibiotic surveillance and safety concerns:
In the time since penicillin was discovered nearly 80 years ago, antibiotics have become one of the most important lifesaving weapons in doctors' arsenal against bacterial infection. Now, the Lakeland, Fla.-based Publix grocery store chain is giving away seven of these drugs free of charge to those who have prescriptions for them. Five of these are amoxicillin, ampicillin, cephalexin, erythromycin and penicillin VK -- are commonly used by doctors to treat bacterial infections ranging from ear infections to gonorrhea. But two of the drugs on the list -- ciprofloxacin and sulfamethoxazole/trimethoprim -- are high-grade antibiotics that doctors usually reserve for particularly serious infections.
While some hail the program as a godsend, others fear that the move could lead to overuse of the drugs.
This is because the use of antibiotics comes attached with important considerations. According to the American Academy of Family Physicians, there are certain situations in which antibiotics are helpful -- and many in which they can cause more harm than good.
Penicillins, Cephalosporins, Aminoglycosides, Glycopeptides, Tetracyclines are antibiotics most commonly showing side effects.
Track 8: Analytical strategies for Antimicrobials & Antibiotics:
The analysis of antibiotic susceptibility disks by high-pressure liquid chromatography (HPLC) methods are presented for the potency determination of mecillinam, ampicillin, carbenicillin, and cephalotjiin alone and in various combinations. Good agreement between HPLC and microbiological data is observed for potency determinations with recoveries of greater than 95%. Relative standard deviations of lower than 2% are recorded for each HPLC method. HPLC methods offer improved accuracy and greater precision when compared to the standard microbiological methods of analysis for susceptibility disks. The most popular analytical methods for the determination of beta-lactams are the chromatographic ones, including high performance liquid-chromatography (HPLC) and thin layer chromatography (TLC).
HPLC offers high sensitivity and separation efficiency, establishing itself as the first choice method for the analysis of beta-lactams; however it is expensive and requires sophisticated equipment. TLC is a less expensive and less complicated chromatographic procedure, which can be successfully used, in the preliminary screening of pharmaceutical substances. In modern analysis, TLC is usually used as a separation method, which establishes the presence or absence of beta-lactam antibiotics above a defined level of concentration.
Track 9 : Role of long term antibiotics & antimicrobial in diseases:
Antibiotics have been applied for the treatment of autoimmune diseases for over five decades, based on the premise that infections play a role in the initiation and propagation of these entities. The antibiotics market was valued at USD 39.8 million in 2015 and is expected to witness a CAGR of 4.0% over the forecast period. Increasing efforts are being witnessed toward the development of advanced products. According to the data published by the Pew Charitable Trust, in March 2016, about 37 promising molecules were being investigated within the U.S. market. Majority of these, are in phase II clinical trials and are anticipated to hit the market between 2018 - 2020. Furthermore, supportive government legislations, such as the Generating Antibiotics Incentives Now (GAIN) Act are expected to expedite the approval process. GAIN Act has provisions which facilitate development of therapy against antibiotic resistant pathogens .
Market analysis
Antibiotic-resistant infections are already epidemic in the U.S. and all over the globe. The global systemic antibiotics market was valued at $39.6 billion in 2013 and is expected to reach $41.2 billion by 2018, at a CAGR of 0.8%. Since, 2005 this market is seen to grow at an annual rate of 6.6% until 2011. There are many companies manufacturing antibiotic and there are many other antibiotics present in the market such as aminoglycoside antibiotics and it covers about 79% of the global demand. Moreover, the other antibiotics such as penicillin have 8%, tetracyclines 4%, erythromycin 7%, streptomycin 1% and chloramphenicol has 1 % market. A 2014 national survey of infectious-disease specialists, conducted by the IDSA Emerging Infections Network, found that more than 70% of participants had seen a pan-resistant, untreatable bacterial infection within the prior year. Many public health organizations have described the rapid emergence of resistant bacteria as a "crisis" that could have "catastrophic consequences. "The CDC declared in 2015 that the human race is now in the "post-antibiotic era," and in 2017, the World Health Organization (WHO) warned that the antibiotic resistance crisis is becoming critical. MDR bacteria have been declared a substantial threat to U.S. public health and national security by the IDSA and the Institute of Medicine, as well as the federal Interagency Task Force on Antimicrobial Resistance. In the US, the annual cost to the healthcare system is as much as $20 billion, and productivity losses total another $35 billion.
Visa Application
For conference attendance and participation only Business Visa should be applied. Contact your nearest travel agent/visa information center/US Embassy for the correct application form.
All visas for visiting US shall be processed by respective authorities only upon submission of proper documents through proper channel.
In case of non-furnishing of documents, non-adherence to guidelines visas shall be cancelled by respective authorities.
The minimum supportive documents that might be required while applying for US visa include:
Letter of invitation,
Abstract acceptance letter (if speaker),
Registration payment receipt,
Accommodation confirmation letter issued under conference letter head.
For letter of invitation and accommodation confirmation, payment of registration fees and accommodation charges is a pre-requisite.
Mandate documents required from conference secretariat should be obtained only through Jessica Thomas or Will Thomas.
For more details please contact
Jessica Thomas
Program Manager
Antibiotics Resistance 2018
Abstract Review Status
List of Abstracts

Review Status

Tittle: The major action of Ribosome Recycling Factor (RRF) is to release mRNA from spent ribosomes—Use of this reaction for quick screening of specific antibiotic against RRF

Under review | Photograph missing

Akira Kaji, University of Pennsylvania, USA

Tittle: Development of novel antimicrobials to overcome antibiotics resistance

Accepted

Y. Peter Di, University of Pittsburgh, USA

Tittle: Lethal effect of denatured ribosome recycling factor at lag phase

Accepted

Hideko Kaji, Thomas Jefferson University, USA

Tittle: Combating antimicrobial resistance – Utility of antimicrobial combination therapy and/or inhibitors

Accepted

Ghassan Matar, American University of Beirut, Lebanon

Tittle: Overuse of antibiotics in food animal industry and infectious and inflammatory complications in humans

Accepted

Helieh S. Oz, UK Medical Center, USA

Tittle: The preclinical development of a novel antimicrobial peptide with strong antibacterial and anti-inflammatory activity,systemic and pulmonary delivery with nanoparticles

Accepted

Alessandro Pini, University of Siena, Italy

Tittle: From bugs to drugs: Combating antimicrobial resistance by discovering novel antibiotics

Accepted

Antoine Abou Fayad, American University of Beirut, Lebanon

Tittle: 7,10-epoxy octadeca 7,9-dienoic acid: Potential candidate for antibacterial agent against multidrug-resistant Staphylococcus aureus

Under review | Photograph missing

Hak-Ryul Kim, Kyungpook National University, Korea

Tittle: Antibiotic utilization review in a Nigerian tertiary hospital

Accepted

Emedie-Asogwa Tarilate, Nnamdi Azikiwe University, Nigeria

Tittle: Berry pomace extracts as natural sanitizer in controlling entericpathogens in fresh produce

Accepted

Zajeba Tabashsum, University of Maryland, USA

Tittle: Role of feed additives in the strategy to reduce the prevalence of antimicrobial resistance in broilers

Accepted

Nataliya Roth, University of Natural Resources and Life Sciences, Austria

Tittle: Panton – Valentine Leukocidin producing methicillin resistant Staphylococcus aureus from three health care centers in Tabuk city

Under review | Photograph missing

Bernard C. Silvala, University of Tabuk, KSA

Tittle: The hollow fiber infection model: Principles and practice

Accepted

John J S Cadwell, FiberCell Systems Inc, USA

Tittle: Fragment-based and natural product-derived antibiotics against ESKAPE pathogens

Accepted

Rongshi Li, University of Nebraska Medical Center, USA

Tittle: A holistic approach for evaluation of adverse effects regarding usage of antimicrobials

Accepted

Tore Midtvedt, Karolinska Institute, Sweden

Tittle: Kenya purple tea extracts have potent activity against antimicrobial resistant bacteria

Under review | Photograph missing

Linet C Koskei, University of Nairobi, Kenya

Tittle: Metronidazole Schiff base hybrids: Synthesis and in vitro anti-trichomonocidal evaluation

Accepted

Richard M Beteck, Rhodes University, South Africa

Tittle: New antibiotics on the market and how to effectively use them

Accepted

Samuel Kesse, China Pharmaceutical University, China

Tittle: Mobility of antibiotic resistance in Salmonella typhimurium under natural and simulated farm environments

Accepted

Mengfei Peng, University of Maryland, USA

Tittle: Use and abuse of antibiotics

Under review | Photograph missing

Pramod Jog, D.Y.Patil Medical College, India

Tittle: Drug resistant tuberculosis-challenges unfolded

Accepted

Rahul M Lokhande, BJ Govt Medical College, India

Tittle: Mini-Tn10 transposon mutagenesis to explore bacteriocin antibiotic coding genes and corresponding conjugative plasmid in Bacillus thuringiensis

Under review | Photograph missing

Yeon-Jung Lee, Kyungpook National University, Korea

Tittle: Resistance of Pseudomonas aeruginosa against betalactamics

Accepted

Adailton Pereira dos Santos, Federal University of Goias, Brazil

Tittle: Molecular study of beta-lactam antimicrobial resistance genes in Enterobacteriaceae

Accepted

Andressa Liberal Santos, Federal University of Goias, Brazil

Tittle: The role of Gentamicine in microbial control of donor corneal tissue

Accepted

Celia Regina Malveste Ito, Federal University of Goias, Brazil

Tittle: Pseudomonas aeruginosa bacteraemia in ICU: Clinical presentation and outcome, emergence of mdr strains

Accepted

Adila shaukat, Hamad medical Corporation, Qatar

Tittle: Mini-Tn10 transposon mutagenesis to explore bacteriocin antibiotic coding genes and corresponding conjugative plasmid in Bacillus thuringiensis

Accepted

Samir Jaoua, Qatar University, Qatar

Tittle: Universally-effective topical treatment for drug-resistant skin infections

Under review | Photograph missing

Danielle Turner, New Mexico Tech, USA

Tittle: Antibiotic usage and its culture sensitivity pattern in urinary tract infections at tertiary hospital in eastern Nepal

Under review | Photograph missing

Gajendra Rauniar, B.P.Koirala Institute of Health Sciences, Nepal

Tittle: Drug use evaluation of ciprofloxacin in the outpatient department of dessie referral hospital (DRH), north east Ethiopia

Accepted

Oumer Sada, Addis Ababa university, Ethiopia

Tittle: Evaluation of antibiotic prescribing in Kabul

Under review | Photograph missing

Rohullah Roien, Kateb University, Afghanistan

Tittle: A Furan Fatty Acid 7,10-epoxy octadeca 7,9-dienoic acid : A synergistic antibacterial agent against multidrug-resistant Staphylococcus aureus

Accepted

Ji-Sun Moon, Kyungpook National University, Korea
Past Conference Report
Antibiotics 2017
Antibiotics 2017 Report
Conference Series LLC Ltd hosted the "3rd World Congress and Exhibition on Antibiotics and Antibiotic Resistance" (Antibiotics 2017) during July 31-August 01, 2017 at Hilton Garden Inn Milan North, Milan, Italy.
Antibiotics 2017 is specifically premeditated with a unifying axiom providing platform to widen the imminent scientific discoveries in the field of Antibiotics and Antibiotic Resistance and to deliver novel ideas besides incorporating better understanding of their role in Pharma, Drug Manufacturers, Business Management and Marketing. The scientific meeting has laid the path for the development and the validation of Antibiotics and Antibiotic Resistance under the theme of "The Future Of Antibiotics: Key Opportunities & Emerging Therapies".
The conference invited Scientific Professionals, Researchers and Corporate Leaders from diverse disciplines emphasizing the areas of types & approaches for Antibiotic Treatment, The Emergence of Antimicrobial Resistance, Antibiotic Resistance: Opportunities and Challenges, Antibiotics for Emerging and Re-emerging Diseases, Antibiotic Prophylaxis etc.
Conference Series LLC Ltd is prerogative to thank the Organizing Committee, Editorial Board Members and Moderator – Dr. Siham M.Mahgoub, Alzahra Hospital Dubai, UAE, speaker participants, poster presenters and attendees for enormous support and participation in this grand venture.
The highlights of the meeting were the eponymous lectures, delivered by the following speakers:
Byungse Suh, Temple University School of Medicine, USA
Hartmut Derendorf, University of Florida, USA
Surbhi Malhotra Kumar, University of Antwerp, Belgium
Tadashi Shimamoto, Hiroshima University, Japan
Samir Kumar-Singh, University of Antwerp, Belgium
Siham M.Mahgoub, Alzahra Hospital Dubai
By the endless support of the Journal of Drug Metabolism & Toxicology, Advances in Pharmacoepidemiology & Drug Safety, Drug Designing: Open Access and Advances in Antibiotics & Antibodies. Conference Series LLC Ltd is pleased to announce our 4th International Conference on Antimicrobials and Antibiotics Resistance April 20-21, 2018 Las Vegas, USA
Past Reports
Proceedings
Gallery
To Collaborate Scientific Professionals around the World
Conference Date April 20-21, 2018
For Sponsors & Exhibitors